Get Your Toyota Prius Near Atlanta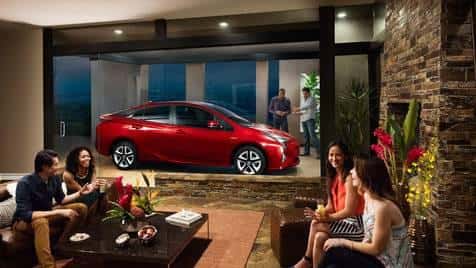 Finding the right vehicle when you are on a budget can be pretty tough. We want to hold high standards for whatever is ours, but it's hard to find that complete package. Not many vehicles are eco-friendly enough or can't save you the money you need that usually goes towards gas. Luckily, Toyota has designed a vehicle that has blown away all competition when it comes to efficient performance. The Toyota Prius is the perfect vehicle for your first purchase, whether you're starting off in college, or a new life on your own, or maybe you just like taking road trips with your best friends! Wherever you want to go, the Prius can take you there, and probably on only one tank of gas, too! Experience it for yourself by finding the Toyota Prius near Atlanta at Nalley Toyota Union City! Here's a closer look at some of the features of the Toyota Prius!
Infamous Toyota Quality
When Prius was introduced all those years ago, nobody knew how much it would mean to an entire segment of the automotive industry. And that tradition of constantly innovating and improving remains strong today in Toyota Prius. The Prius was built to maximize every available inch of incredible aerodynamic efficiency, presented to the streets of Atlanta in an unmistakably stylish design. The impeccable good looks of the all-new Prius aren't just there for show, though. Every inch of the body of Toyota Prius was specifically designed to help you cheat the Atlanta wind. Dramatic flowing lines and purposeful edge detailing work together seamlessly to reduce wind resistance to allow for a quieter ride and improved fuel efficiency.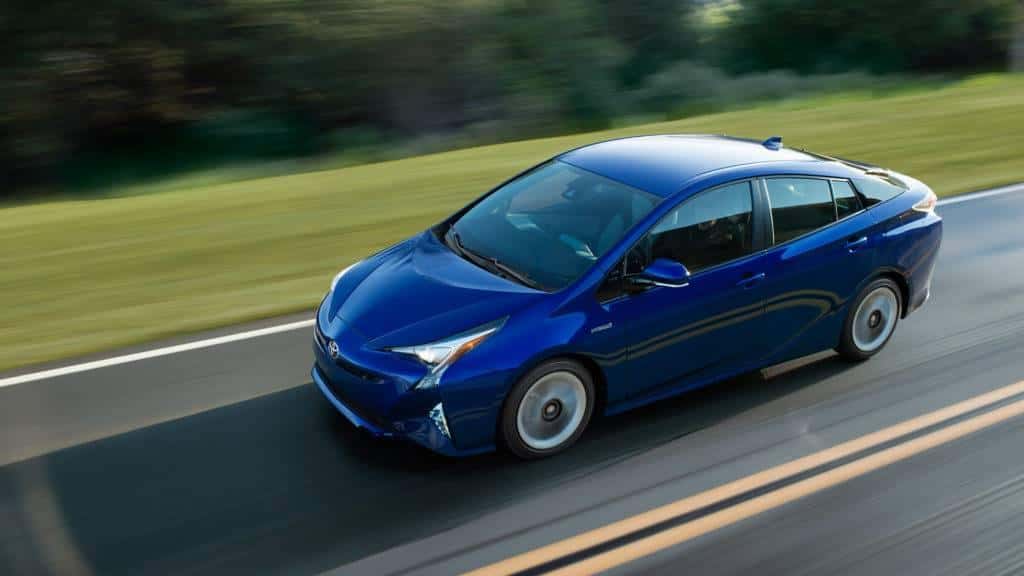 The proven Hybrid Synergy Drive® system featured in the Prius combines the benefits of an efficient gasoline engine with a clean and unbelievably quiet electric motor. It can either be powered by the engine, the innovative electric motor or a combination of both, and it will automatically choose the most efficient mode that allows for the best mpg as you make your way to your Atlanta, Georgia destination.
Keeping You Connected and Comfortable
The Toyota Prius has several interior technologies to enhance your drive. Once you're behind the wheel, you'll have immediate access to a 6.1-inch touch-screen display that is set in the middle of the dashboard, ready to service you. Through this, you can use different technology systems, such as Navigation, Entune App Suite, Bluetooth Wireless Technology, Advanced Voice Recognition, Hands-Free Phone Capability, SiriusXM Satellite Radio, and so much more! The Prius also features a standard audio system that contains six speakers, an auxiliary audio jack, and a USB port! This way, you can listen to whatever you and your passengers desire to keep you entertained on your journey.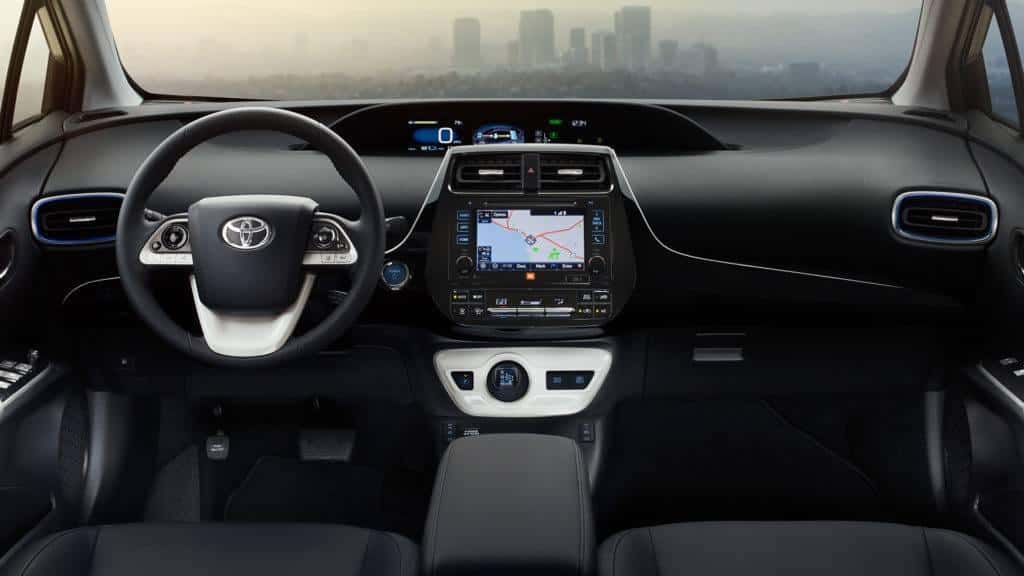 Toyota Wants You Safe
While technology systems that enhance your drive are fun and convenient, the Prius also has technology to help you feel more confident when driving yourself and passengers. The Prius Star Safety System includes Vehicle Stability Control, Traction Control, an Anti-Lock Brake System, Electronic Brake-force Distribution, Brake Assist, Smart Stop Technology, and more! The Prius' air bag system consists of driver and front passenger seat-mounted side air bags, a driver's knee air bag, and front and rear side curtain air bags for maximum protection.
Customer Care at Nalley Toyota Union City
If you're someone who feels completely helpless when it comes to maintaining your vehicle's upkeep, like myself, then get all of your questions answered at Nalley Toyota Union City! With an excellent staff of auto technicians, your vehicle is sure to be serviced back to its former glory in a timely manner so that you can get back on track! Or, if you're more of a do-it-yourselfer, you can find all the parts you need among the Nalley Toyota Union City parts inventory! You can even see what service and parts specials they are currently offering on their website, that way, you can always get a good deal! Nalley Toyota Union City also carries an extensive selection of new and pre owned vehicles, so you can now find the Toyota Prius near Atlanta that you've been dreaming of! Browse through their online inventory today to see what you could find!
Get Yours Today!
If you'd like to find the Toyota Prius near Atlanta, just stop by Nalley Toyota Union City! Take a test drive or find answers to all of your auto questions, or visit their website to schedule a service appointment, apply for financing, or browse through their online inventory to locate your future Prius!