Get Your Next Oil Change in Union City Today!


When you finally get the new vehicle you've always been dreaming of, you feel pretty successful. Especially when you get that vehicle from a great dealership like the Nalley Toyota Union City that can provide you with all of your vehicle needs. You're sure to feel like you have everything covered and that you can make it without any more hiccups. However, in order to keep up that kind of pleasant lifestyle, you want to make sure that your vehicular maintenance needs are met at the times that your vehicle needs them. Whether it's something serious like getting into a vehicular collision, something moderately inconvenient like faulty spark plugs, or even just a troubled start up, having defective transportation is not a good thing to have and can definitely put a dent in your happy dream of a non-troubled lifestyle. Don't wait until the inevitable day when your 4-wheeled chariot finally says 'quit'; Stop by or call Nalley Toyota Union City and check out their fabulous vehicle maintenance services like getting a routine oil change!
What Nalley Toyota Union City Can Offer You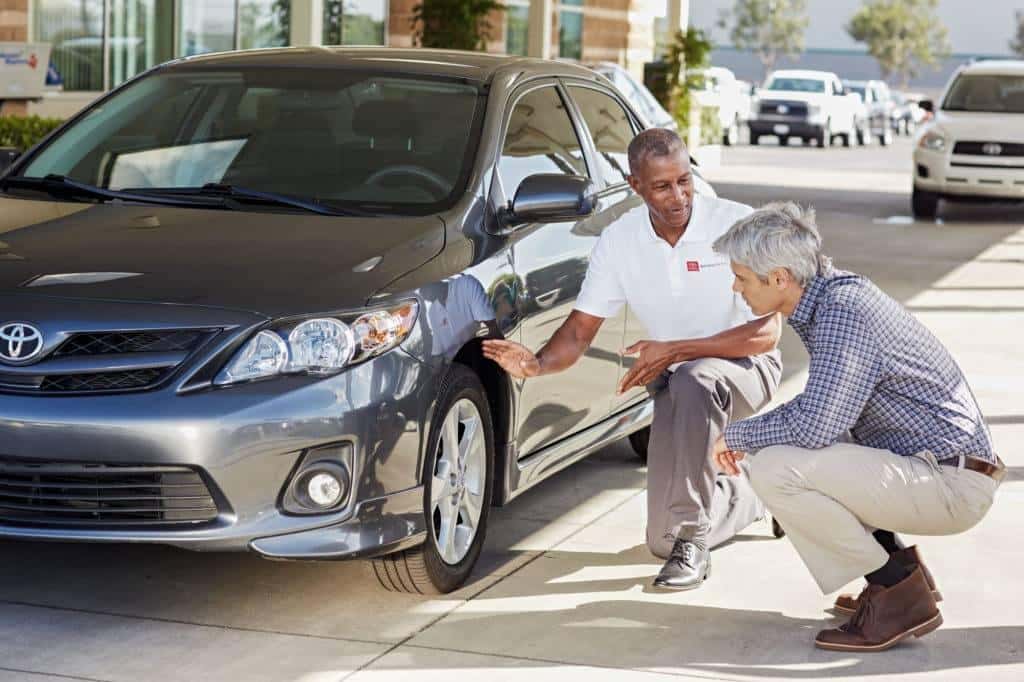 Service and repair is no joke to Nalley Toyota Union City. Not only do they use factory trained technicians, but their dealership offers one of the industry's best Factory-Trained Technicians who are fully equipped with top quality instruments to service your vehicle's next oil change. There's a reason their service and repair department is known to have excellent Customer Service Commitment; Nalley Toyota Union City is focused on your complete satisfaction with your routine maintenance services like an oil change. On their site, you can easily make an online appointment for your oils change, then come in for a quick and professional service for your vehicle. You can also call their service department for service and repair, or leave a message and a service and repair representative will get back to you as soon as possible. You can even get accessories for your vehicle as you're getting an oil change, should that be what you need. Car fresheners, quality service, and customer satisfaction is a staple for Nalley Toyota Union City. Let us strive to bring you personalization as well as customization to ensure that your car is the representation you want it to be from Nalley Toyota Union City. What more could you ask for in service and repairs like an oil change?
A Dealership that Gets it Done

Getting your vehicle renewed, repaired, or having routine maintenance like an oil change to your liking is always wonderful, but it's even better when the dealership you get it done at has good customer service and a knowledgeable staff that knows what they're doing. Thankfully, Nalley Toyota Union City is that kind of dealership, as well as much more. Not only do they offer an online chat in order to get all of your difficult questions answered on the spot in the comfort of your own home, but they also give you hours and a map to help navigate your way there when you're sure to pick up your newly repaired and/or serviced vehicle from an oil change made via appointment. Nalley Toyota Union City in Georgia also makes sure to offer top quality, certified pre-owned cars on almost all of their cars, ensuring that you get what you deserve either way you choose; a working vehicle. There are options when you search for a new vehicle that will aid you to narrow down a good match for you, and if all fails, customer service will also be there to help. Nalley Toyota Union City in Georgia also has you covered with financing and specials. Nalley Toyota Union City offers services on parts for your vehicle to assure you that, no matter how used or new, your precious, 4-wheeled baby can be up and running when you need it. So what are you waiting for? Stop by or call Nalley Toyota Union City in Georgia and schedule a service like an oil change appointment today!