Cruise Through Union City in the Refined New Toyota Avalon
Dominate Georgia's roads in the impeccably designed Toyota Avalon from Nalley Toyota Union City! The new Toyota Avalon brings luxury, comfort, and innovative technology features to elevate your drive, allowing you to get to your destination with greater ease than ever before. Come see the new Toyota Avalon for yourself today along wide array of other quality Toyota cars, trucks, SUVs, hybrids, crossovers, and more at Nalley Toyota Union City!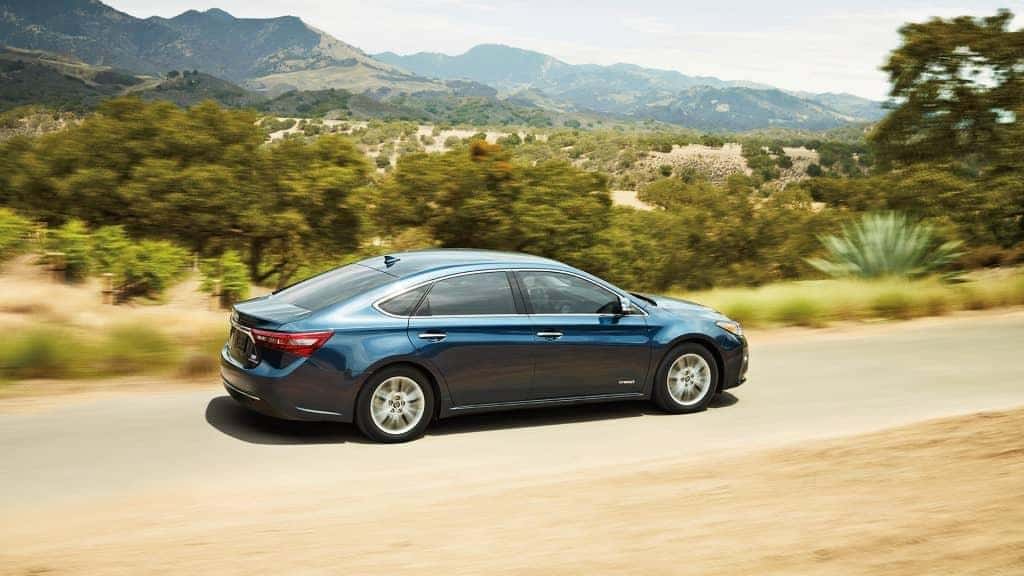 Master Each Mile in The Avalon
You will truly feel the power when you press on the accelerator of the new Toyota Avalon. The Avalon is powered by a tough 268 horsepower engine that delivers 248 lb.-ft. of torque, propelling you ahead of the competition. The Avalon is extremely efficient, and even features specially shaped diffuser panels underneath the chassis that work to reduce turbulence, resulting in enhanced vehicle control and a reduced wind noise. The Avalon comes with a fully independent suspension with a stabilizer bar for a smoother and easier ride for you and your passengers. Available steering wheel-mounted paddle shifters for the Avalon provide a more hands-on driving experience, letting you control when you shift and matching each rev for seamless downshifts. Activate the Sport Mode of the 2016 Toyota Avalon for increased throttle response and to quicken the Electric Power Steering (EPS) to allow for greater handling when you want it. Choose between two steering modes, Normal Mode and Sport Mode, when driving through Union City in the Toyota Avalon.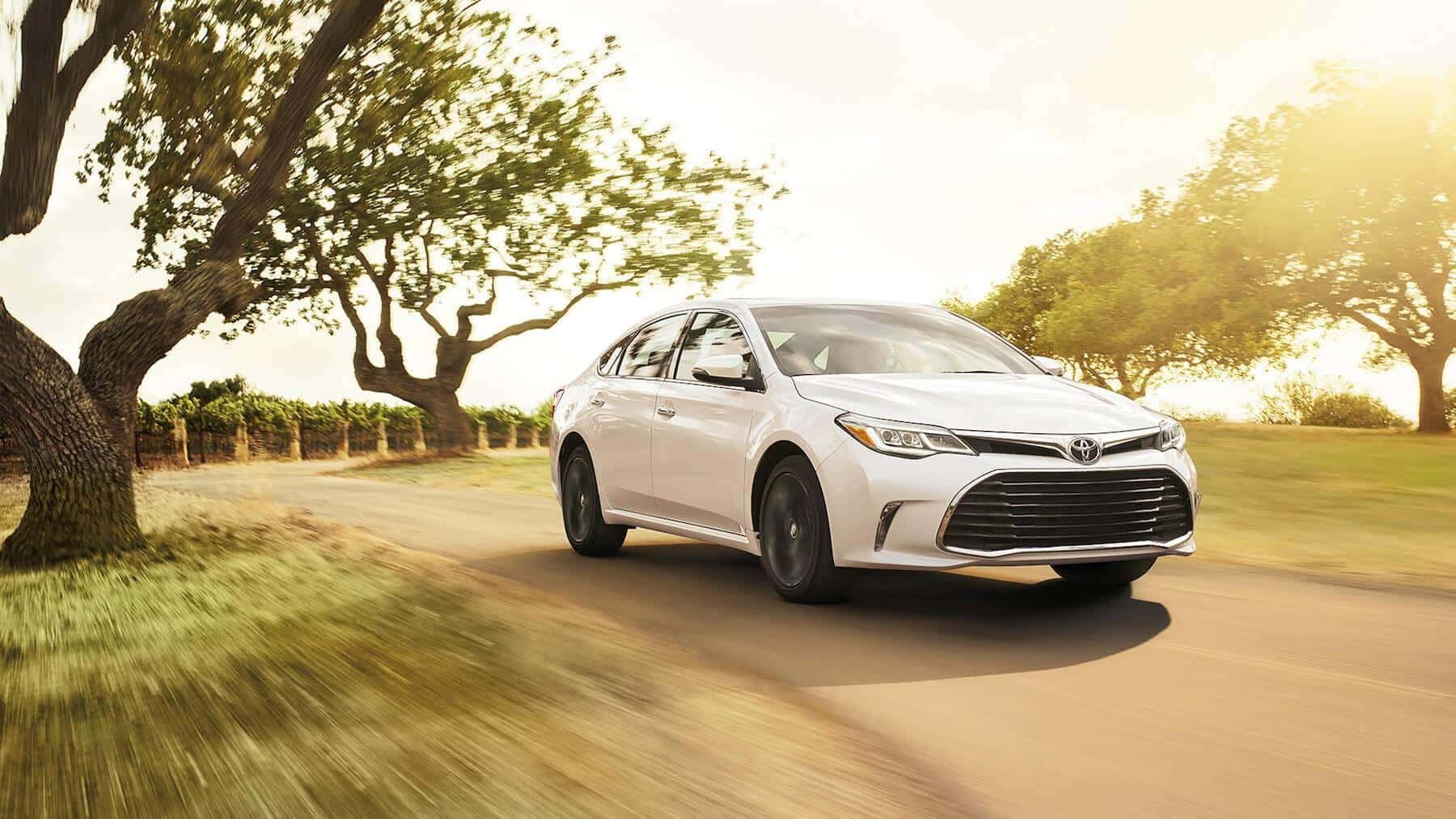 Take A Peek Inside
No detail was left out when it came to designing the impressive Toyota Avalon. The Avalon features numerous design touches located throughout the interior that create a warm and welcoming environment for you and your passengers. The Toyota Avalon includes features like standard leather-trimmed seats and soft-touch materials to envelope you and your passengers in ultimate comfort. An acoustic noise-reducing windshield and driver and front-passenger side windows work to help soundproof the cabin of the Avalon, creating a peaceful and quiet retreat from the bustling world outside. The Toyota Avalon has an available 10-way power-adjustable driver's seat with an available power seat extension for additional leg support. The Avalon's finely tuned details are not limited to the front row, either, because your rear-seat passengers get to ride in style and comfort too. The spacious available heated rear seats of the 2016 Toyota Avalon provide rear seat occupants with ample amounts of leg room, thanks to a convenient near-flat rear floor. You will also find ambient lighting located throughout the cabin of 2016 Toyota Avalon Limited models, providing a bit of elegance, while also making it easier to find commonly used items, like as cup holders and door pulls, when it is dark.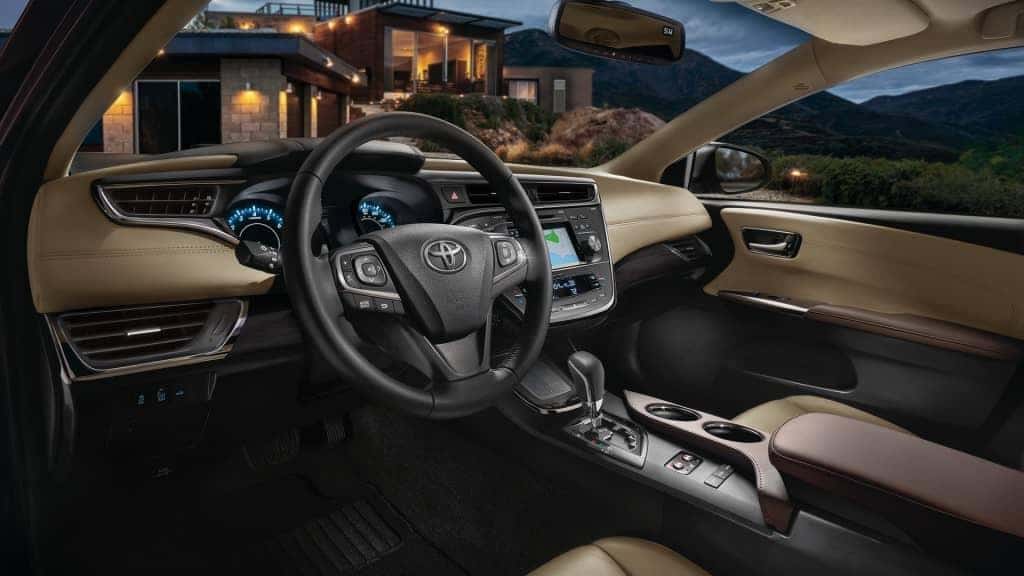 Test Drive the Toyota Avalon in Union City Today!
Nalley Toyota Union City is proud to offer customer top-quality vehicles and the customer service to match for our loyal customers throughout Union City and the surrounding areas. We invite everyone to come by and get a firsthand look or test drive the incredible new 2016 Toyota Avalon from Nalley Toyota Union City! What are you waiting for? Come take a closer look at the beautiful Toyota Avalon and be sure to browse through our comprehensive inventory of new and pre-owned Toyota vehicles for sale. Your new Toyota Avalon is waiting for you!