Check Out the Toyota RAV4 in Union City from Nalley Toyota Union City
Are you looking to buy a new car, truck, or SUV? Do you live in the Union City, GA area? Then be sure to come and check out our fantastic inventory of new and used vehicles at Nalley Toyota Union City. At our dealership, we have all of your favorite models from Toyota, like the 4Runner, Highlander, and more! While you are at our dealership, be sure to consider the Toyota Rav4 in Union City. The Rav4 would be the right new car for you because of its top of the line performance and advanced safety system
Top of the Line Performance
If you are looking for a car that can do it all, then the Rav4 is right up your alley. The Rav4 can be given an all-wheel drive system with dynamic torque control, so you will not have to worry about your tires slipping while on the road. To get you where you need to go, the Rav4 has been equipped with a 2.5 liter V4 engine. This engine has features like dual variable valve timing which helps to boost the Rav4's overall performance and fuel economy. The Rav4 also has three different modes to drive in, ECO, SPORT, and EV Mode on the hybrid version of the Rav4. So whether you are trying to conserve fuel on a road trip or open it up on the interstate, you can be sure your Rav4 will be ready to go. So come by Nalley Toyota Union City today and give the Rav4 a test drive to see if it is the right car for you.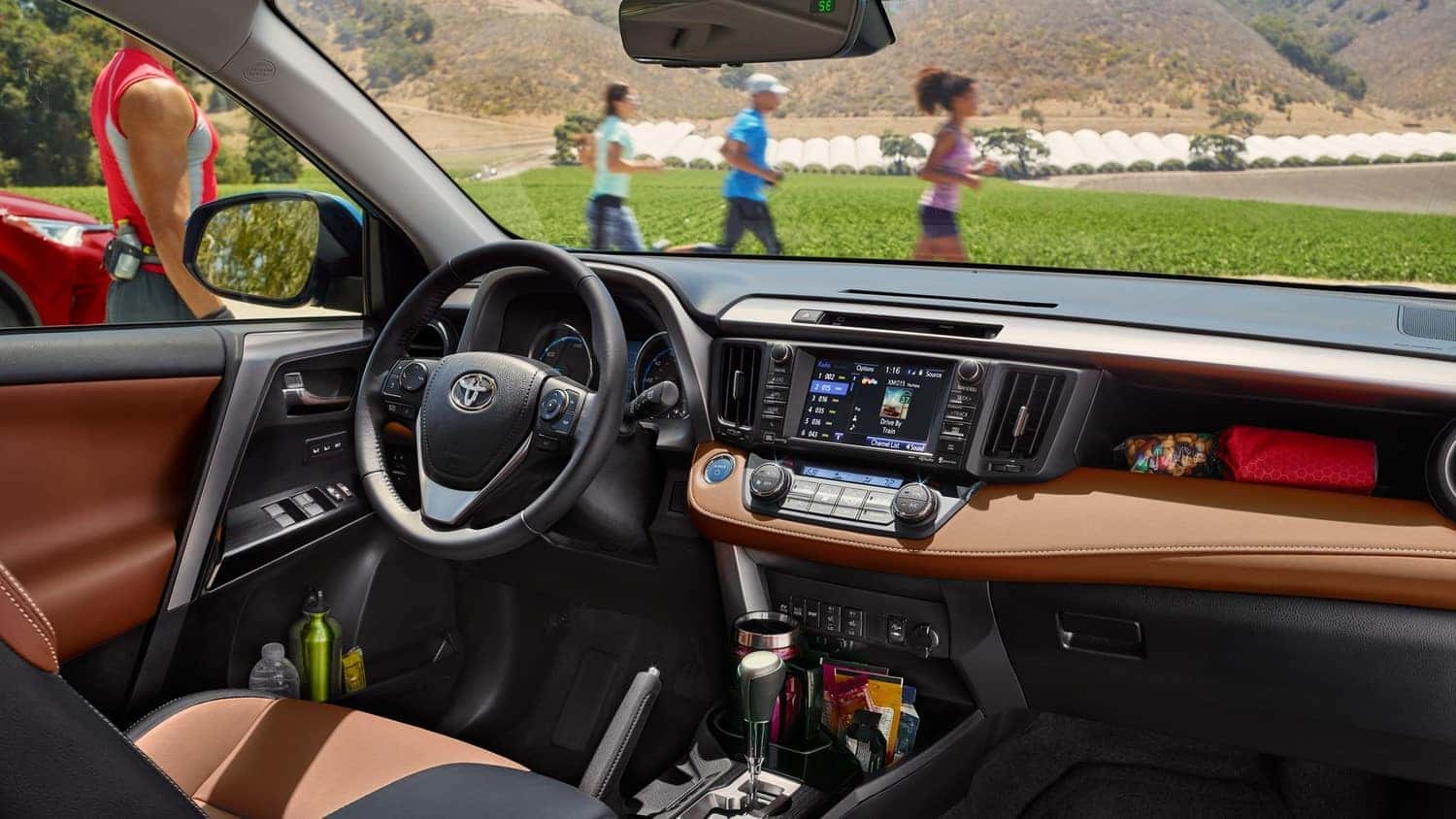 Advanced Safety System
Not only does the Rav4 protect passengers during a collision, but it has also been given tons of safety technology to help prevent collisions from occurring in the first place. In the event of a collision, the Rav4 has an advanced airbag system that features eight airbags including side curtain airbags. A Star Safety system has also been included in the Rav4, this safety system gives the car safety features like traction control, vehicle stability control, and much more! In an attempt to prevent collisions from occurring, the Rav4 has been given Toyota Safety Sense technology. Some of the technology this safety system gives the Rav4 are a pre-collision system with pedestrian detection, dynamic cruise control, and more! All of these safety features and more have been put in the Rav4 so that you and all of your passengers will feel safe and secure during every drive you take in it.
Come Check Out the Toyota Rav4 in Union City Today!
If you are in the market for a new crossover, then be sure to come and check out the Toyota Rav4 in Union City today! Once you have bought your new vehicle from us, be sure to bring it by our service department for oil changes and engine tune-ups. By having routine maintenance performed on your car, you can not only save yourself money on costly repairs down the road, but also prolong the life of your vehicle. So come by Nalley Toyota Union City today and let a member of our staff assist you with all of your automotive needs.